Dynamix's Portal for Approved Partners
Dynamix Approved Partner access
Welcome to The Partner Secure Area of Dynamix Agitators Inc.
This secure area of the Dynamix website is built for our partners.  If you are an approved Distributor or Agent, you will have access to many resources to help you sell Dynamix mixers and agitators in your market area.  This page will give you access to valuable product information, brochures, training, presentations, Installation Operation Manuals (IOMs) and much more.  
We
Support

you every step of the way
Our distribution partners are part of our team. That means we make sure you have all the tools you need to be successful, throughout the sales process.
We start with detailed product training that enables you to introduce Dynamix's products to your customers.
Then, we work with you on the technical selection and configuration to optimize your mixer so that it solves problems for your client. Mixing is a great place to improve your value to your clients. Work with us to get you there.
The result? Satisfied customers who love to buy our mixing solutions.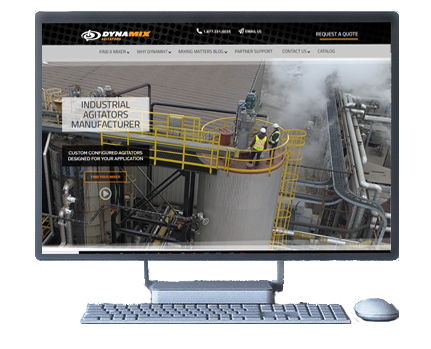 Inquire about joining our distribution network.
If you would like to become an approved distributor, please sign up below.  
If you would like to become an approved agent, please sign up below.