Industrial Mixers -
NMX Series
Customized mixer solutions for your needs
NMX Industrial Agitator Mixers
Durable gearboxes are critical to the operation and reliability of our agitator mixer designs. Our drives are built on a one-piece case to ensure rigid shaft and precise torque performance. Cases are machined in a single operation, ensuring the long life and low maintenance of the sealing and bearings. Available in both parallel helical and bevel helical gear configurations, our team can select and configure a to suit your needs.
Used For Heavy Duty Industrial Applications
Our NMX industrial agitator mixer is developed for heavy duty industry applications. In fact, the NMX Series mixer is our most robust and configurable mixer line. While the efficiency of this industrial mixer is extremely high, it is the engineering and customization that makes this mixer line successful. Learn about our industrial mixers' key features and options (e.g., the materials used, spread bearings, design, etc.) or click the "request a quote" button below for info on our prices.
Standard motor options include:
High efficiency mixer design – Configured to optimize power consumption
High efficiency components – High efficiency motor and gearbox
Standard helical NMX parallel shaft
Power range:  1 – 200hp (NMX)
Gearbox efficiency:  97% (2-stage) / 95.5 % (3-stage)
Torque range: 1000 – 2.5klb-in (NMX)
Ratio range: 4.26:1 – 268:1
VFD compatible (see VFD control options)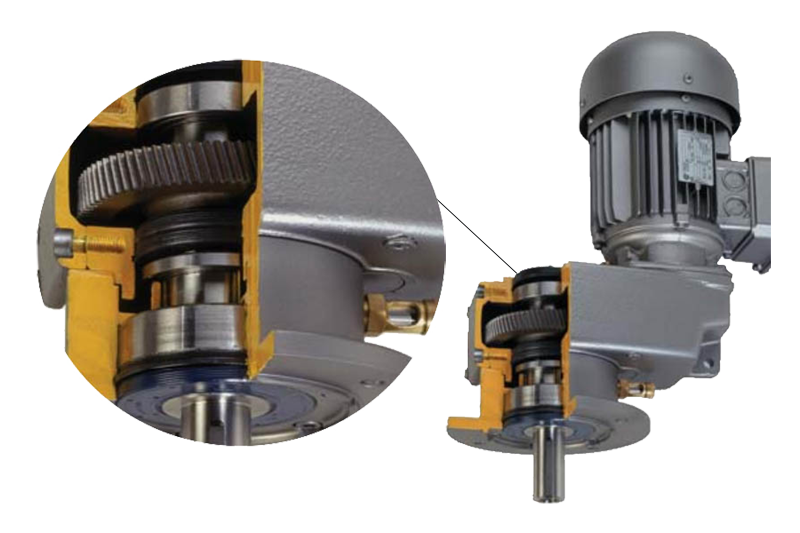 Drives Designed and Manufactured to Worldwide Standards:
Certifications for Drives
Quality Management – ISO 9001

CSA Certified for Class 4228-01 Class I, Group C, D, Class II, Groups E, F and G

UL Certification for Motors For Use in Hazardous Locations: Class I, Group C and D; Class II Group E, F and G

USA Premium efficiency certificate of compliance (CC 092B)

Canada Premium efficiency CSA C390-10

Gear Certificate as per DIN 3990

NMX 8-12 torque ratings and speeds according to ISO 6336

NMX 8-12 sound pressure levels according to ISO 8579-1
Contact Dynamix for specific certification details on each product component – available upon request, please contact us.
drive option
for NMX 8-12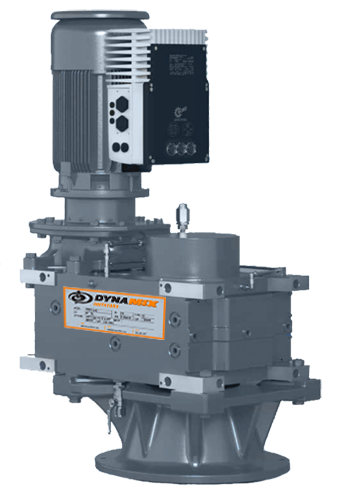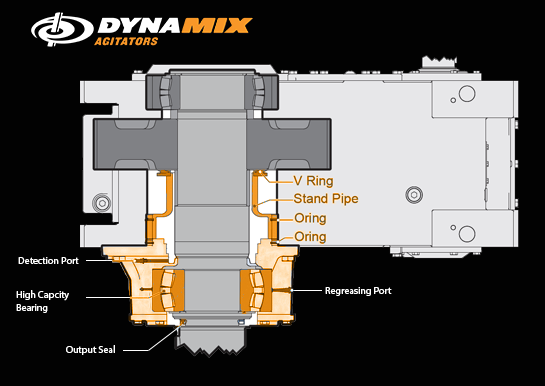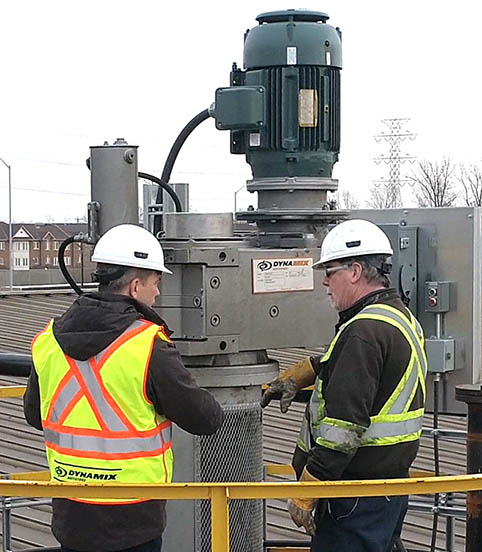 NMX Industrial Mixers Key Features and Options
Heavy duty output bearings increase the external load carrying capacity of the gearbox. Increased capacity in both overhung (radial) and thrust (axial) loading ensures that premature bearing failure will not occur due to high stresses in the bearing elements. Our increased bearing capacity optimizes the gearbox for mixing application.
Case-hardened, high-quality gearing (Rockwell 60 C typical / up to AGMA Class 13)
Spread bearings optimize shaft designs
Mount designs to suit your tank, flange, or plate
Sealing technology to suit your operation and budget: Double or Quadruple Lip Seals, Packing, Mechanical Seals to suit your application or brand requirement
Construction materials: 316 SS is standard, as well as 304 SS carbon steel, coated carbon steel, Hastelloy and special alloys
Coatings: rubber, PVC, Teflon
Solid and hollow shaft designs
Full selection of axial flow and radial flow impellers
Dynamix uses both solid and hollow shaft designs for the NMX Series. Technically challenging and substantially more rigid, hollow shaft designs are used to optimize the performance of our industrial mixer. This design capability allows for a shaft diameter optimization that increases critical speeds, which means longer, more stable shafts.
Shaft design is one of the most technical parts of the industrial agitator mixer design. In order to optimize our mixer, we can select from 3 or 4 standard bearing spreads that utilize heavy duty tapered roller bearing to handle high overhung thrust loads, which results in a longer service life. With the proper shaft design, steady bearings and bump rings can be avoided. These are often used when the shaft design is not controlled or understood properly. From this, we can optimize the overhung load (OHL) and critical speeds.
Key design elements of NMX industrial mixers:
Hollow shaft designs are a technology that needs attention. This capability is critical to understanding proper shaft design and optimization.
Increased critical speeds mean more shaft stability
MOC to address corrosion, abrasion, and chemical resistance
Available in special alloys to suit your application
Available with special coatings and polishes to suit your application 
Our innovation in split-hub design enables superior performance in larger applications and makes the industrial mixers easy to install and remove.
Hollow shaft designs are a technology that needs attention. This capability is critical to understanding proper shaft design and optimization

Increased critical speeds mean more shaft stability

MOC to address corrosion, abrasion and chemical resistance

Available in special alloys to suit your application

Available with special coatings and polishes to suit your application 
Our innovation in split-hub design enables superior performance in larger applications, and ease of installation and removal.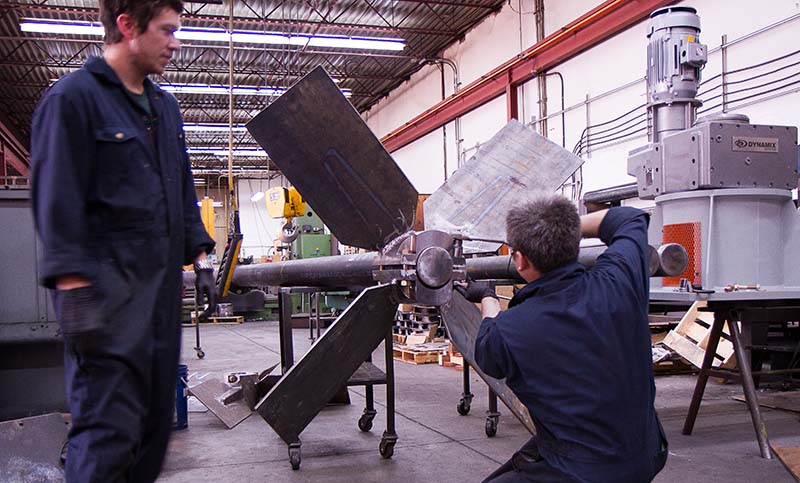 Full line of impeller options: pitch, radial, and our unique Dynaflow high-efficiency impeller.
NMX engineered configurations
The NMX popularity is based in how its configurations are managed by the application engineering team. Our modular design approach provides you with the ability to optimize your energy usage as well as your process and application performance. Thousands of configurations of mixers have been manufactured with our approach.
Bring your needs to our team, we will make it a reality with our process experience.
Dynamix design this product according to your application and process. Our chemical and mechanical engineers come from various process industries and will work to understand and develop your design requirements.
Heating or cooling packages: oil heater, cooling coil, fan or water cooling, high altitude, washdown, and other options.
Dry well packages, effective dry cavity or true dry well with and without standpipe for full size cases.
Dry well and dry cavity designs available to assure oil-safe operation. These are used as a redundancy to the seal from the oil-sump. This prevents oil leakage through the output flange.
For food and water treatment like applications where oil contamination is not acceptable.
Also available with vapor lip seals, stuffing glands, single and double mechanical seal designs. 

External seal (mechanical, double lip, quadruple lip and packing) are also available.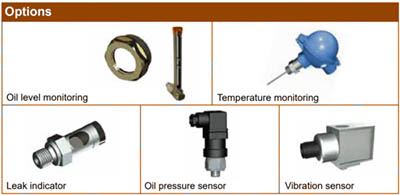 Drop Flange – Easily remove drive for maintenance without removing the shaft from tank. Minimize downtime and make your maintenance manager happy, drop flange and seals have access through larger pedestal mounts, as seen on the image here
Large tank NMX Installation
Precipitated Calcium Carbonate storage tanks
Locations: Pulp Mill Installations in Crofton, BC and Campbell River, BC – 1999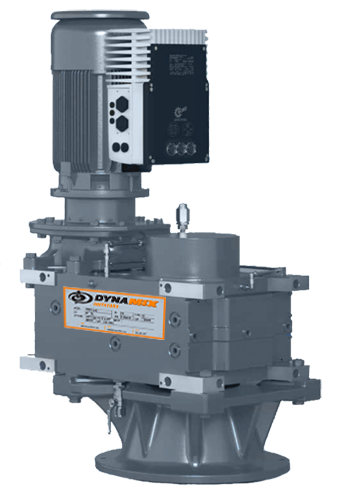 I am a water plant superintendent and I use two chemicals that are mixed together (H.M.O.) which is injected into vertical filters to reduce natural radium that comes from ground water. The chemical has to be mixed 24 hrs a day. Prior to these mixers I had good reduction but after using Dynamix I have been getting non detects on my testing. Be prepared Dynamix put a lot of science into my processes which included sizing of tanks, viscosity of chemical, measuring of tanks, and many pictures to insure proper application was achieved. I have three mixers in process and I think it has been around four years when I started using Dynamix and my original mixers are still running perfectly when the other mixers would not last more than one month.
Dynamix has some of the best account managers I have worked with. When a shipment ended up stuck in customs, Dynamix did everything to move it out and get it on its way to us, and communicated every step of the way. Very thankful!!!
Using information about our material, container, and purpose, Dynamix continually chooses a mount, drive, and impeller that are appropriate for the job with friendliness and ease, even after changes are made many times to our plans and purpose.
LOOKING FOR A DIFFERENT Industrial Mixer