DmX Series -
portable mixers
Customized mixer solutions for your needs
CLAMP & PEDESTAL MOUNTED INDUSTRIAL MIXERS
The DMX Series line of portable industrial mixers is our most widely used line of mixers. This is a true portable industrial mixer, which can be configured to suit your most challenging applications.
Your investment in a mixer is largely defined by the duty or service factor of the unit. The DMX Series mixer not only offers some of the highest service factors, but builds these up with a market leading cycloidal gearbox, which is capable of handling shock loads as high as 500% of the rated torque.
This is a heavy-duty mixer but it is designed to be portable and flexible enough to be applied to industrial tanks from 300 to 3,000 gallons for all of our industries.
dmx compression gear box - (DMX 5000 MoDEL)
When buying a mixer you are investing in torque and the construction to handle this torque. Cycloidal gearboxes are in contact with 80% of the driving surface. These gearboxes are known for their high torque density and extreme shock load capacity. Cycloidal gearboxes offer a substantially stronger option to standard helical gearboxes.
Further, our cyclo gearbox offers one of the widest ranges of gear reduction  (6:1-21:1, or 292 -83 RPM), so that we can provide the most torque and pumping for your application. 
We also offer helical, and worm gears in other models. Just lets us know what your needs are and we  will configure a DMX for you.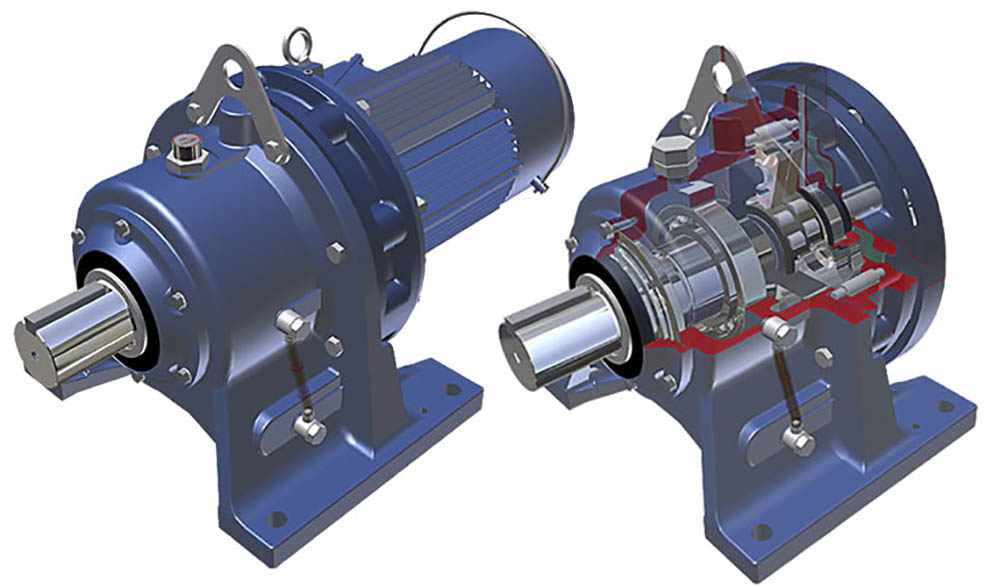 DMX Key Features - clamp and drive options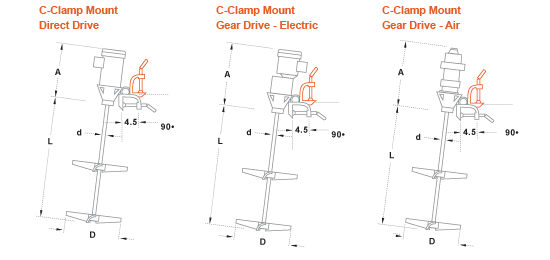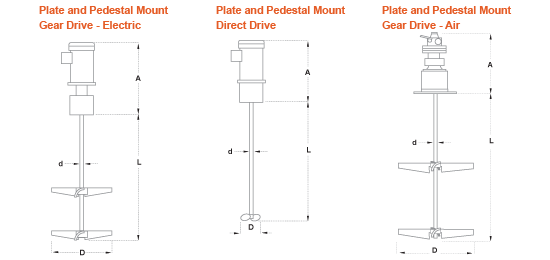 Dynamix offers various mounting options for the DMX Series mixers, depending on your vessel configuration.  It is available with a heavy duty clamp mount, pedestal & plate mount, or pedestal & flange mount configuration.  See diagram below.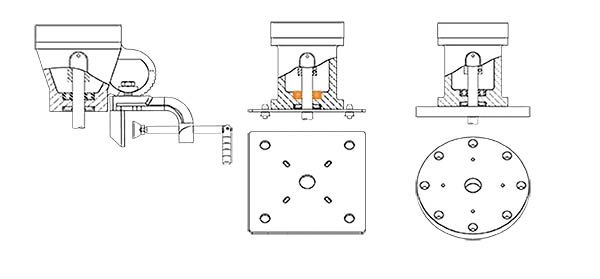 Dynamix offers various impeller options for the DMX Series mixers.  It is available to be configured with Dynaflow impeller, pitch blade impeller, radial impeller or propeller. Issues such as uniformity, area of influence, shear, solid suspension, and many others are addressed by the impeller selection.
What our customers are saying:
Dynamix has been our company's choice for ordering mixers for tanks, for years. The products that we receive allow for smoother operation in our setting of a research and development lab, and are also easy to use.
We use Dynamix's clamp mount mixers in our systems. Both the product and the service are very high quality.
LOOKING FOR A DIFFERENT Industrial Mixer