Side Entry
Tank Mixer line
SMX Series - For Large Industrial Process & Storage tanks
SMX -
Side Entry Mixer line
RUGGED AND VERSATILE DESIGN FOR HEAVY INDUSTRY

The Dynamix SMX side entry mixers are your best solution for large storage tanks, large basins or where top entry mixing is not economical or effective. From basic sediment and water applications to heat transfer, we have a configuration for you.
sMX Industrial Mixers Key Features
For use in applications ranging from 2,500 to 300,000 gallon tanks
Mixer power options range from 1 to 60 HP
Output speed of 300 rpm
Multiple shaft sealing options
Tank shut-off system
Standard High-efficiency Dynaflow™ impeller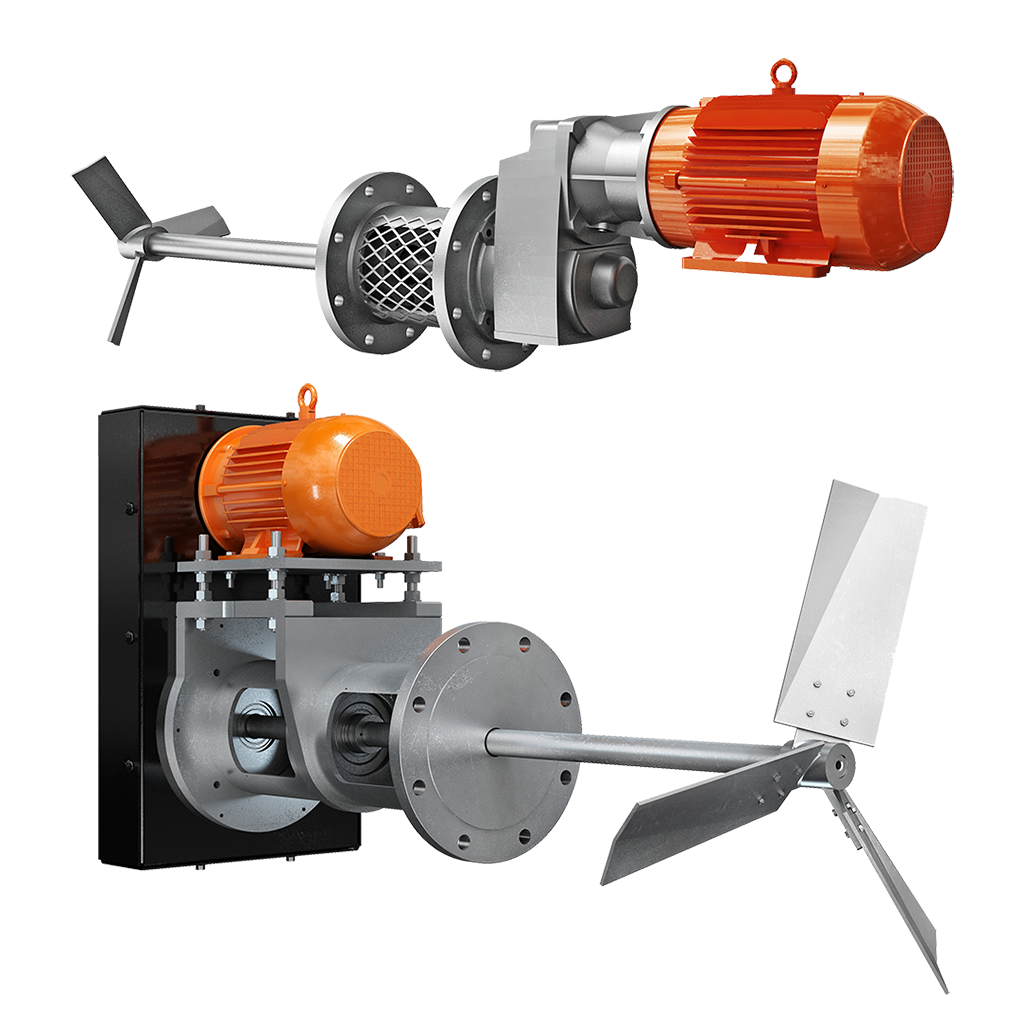 While side entry applications tend to be simple in comparison to top entry mixer applications, there are plenty environments and processes which require the full configurations capability of Dynamix. Larger side entry tanks tend to be in the harshest environments where tank maintenance is very challenging.

The following options are available with your Dynamix Mixer. Just work with your application engineer to select the best configuration for your tank and process.
Standard NEMA C-face motors with a power range from 1 to 60 HP. Other motor configurations are available to suit your environment
Efficient Performance. 2 stage Helical Parallel Shaft Drive Units are 97% efficient, producing up to 5,841 lb-in of Torque. This is all the pumping and thrust required for the most demanding applications.

These gearboxes are heavy duty, selected with a minimum service factor 2.0.  When combined with oversized tapered roller bearings, ISO L-10 life will significantly exceed our standard minimum 100,000 hours.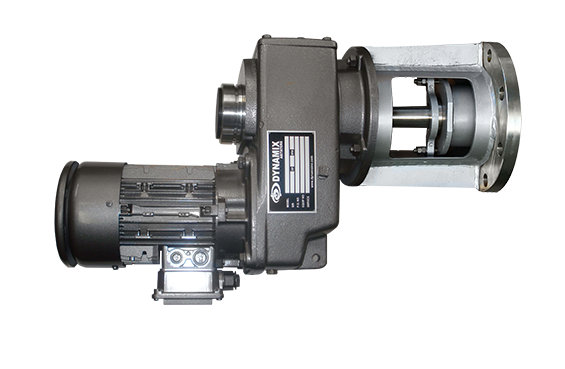 Leak-Proof Operation.  
While cartridge seals come standard, other optional configurations include stuffing box and split mechanical seals can be added to suit your process or budget.  Other available configurations include:
Stuffing Boxes
Mechanical Seals
Mechanical Split Seals

Double Mechanical Seals
Have a specific brand in mind? We can install to match what customers have in their plant.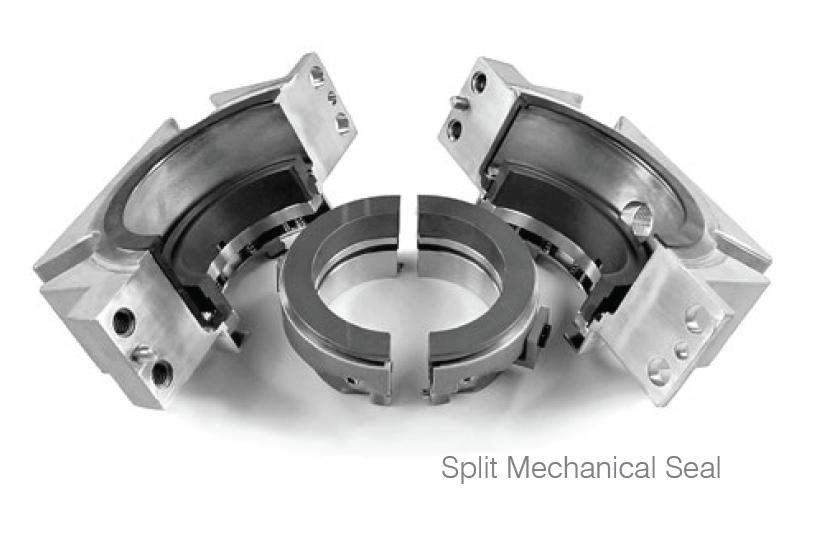 Maintenance.  Because storage tanks are so large it is often not an option to draw the tank down for maintenance. Dynamix has designed a tank shut off mechanism that allows the side entry mixer to be removed without drawing the tank down. Our unique tank shut-off configuration allows you to seal the tank and easily replace the seals without draining the tank.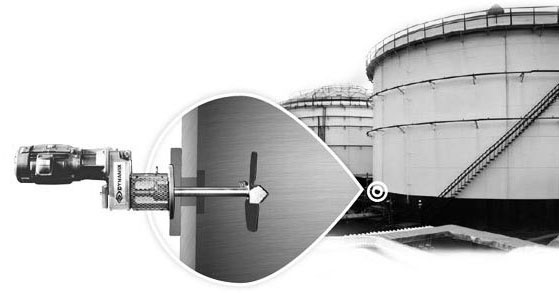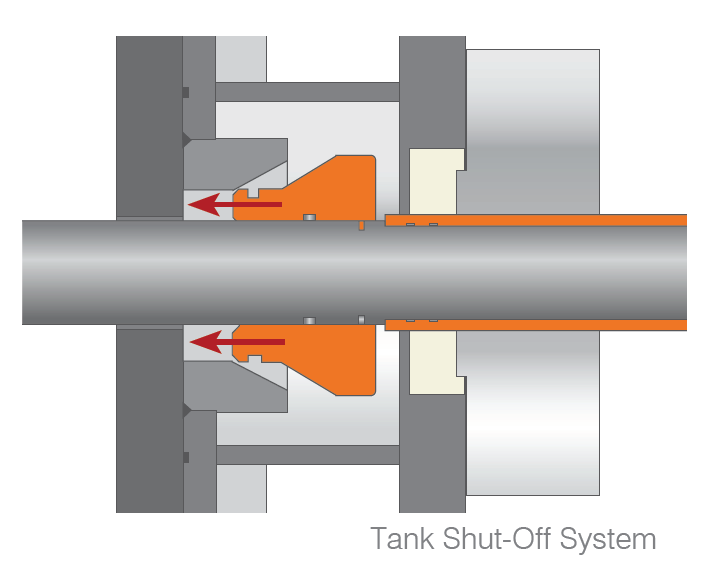 Various sizes of our standard ANSI flange mount are available, making the SMX Series industrial agitator a highly flexible solution. This heavy-duty mounting system is compatible with existing standard tank flanges and is optimal for agitating large volume applications. 

Various sizes are available.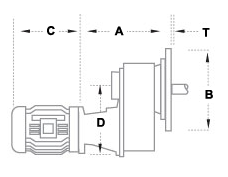 High-Efficiency Dynaflow™: 

These standard airfoil blades are designed to maximize pumping for side-entry applications, creating the best blending per horsepower.
P3B Modified Pitch-Blade.  For higher shear applications, this impeller bridges the higher efficiency of the Dynaflow™ impeller with the more intimate mixing capabilities of a Pitch-Blade.
316 Stainless Steel is our standard.. 
Other materials and coating options are also available to address issues such as abrasion / corrosion resistance.
Note: We do not have one single model for side entry industrial agitators. 
We custom engineer this heavy-duty class of mixers for each application.
Dynamix engineers this product line according to your application and process. Our Chemical and Mechanical Engineers come from various process industries and will work to understand and develop your design requirements.
If you are unsure of your industrial tank design…
What our customers are saying:
Dynamix has been our company's choice for ordering mixers for totes and tanks, for years. The products that we receive allow for smoother operation in our setting of a research and development lab, and are also easy to use.
We use Dynamix's clamp mount mixers in our systems. Both the product and the service are very high quality.
LOOKING FOR A DIFFERENT Industrial Mixer