GMX Series - large tank mixers
Customized mixer solutions for your needs
GMX 1-4 Helical Parallel Shaft Gearbox
Power Range: 0.5 – 20Hp
Hp Efficiency:  97% (2-stage) /95.5% (3 stage)
Torque Range: 600 – 17,1700 lb-in
Ratio Range: 4.48:1 – 160.2:1
VFD Compatible (VFD Control Optional)
GMX Series - Large Tank Mixers & Industrial Agitators
Designed for high efficiency in large tanks, the GMX Series handles medium to heavy duty applications. Large tanks (10,000 – 100,000 Gallons) require the design integrity and control offered by our drive and shaft designs. This large tank mixer is available with or design guarantees, and prompt supply.
Precision gearboxes are critical to the operation and reliability of our mixer designs. Our drives are built on one-piece case to ensure rigid and precise torque and shaft performance. Cases are machined in a single operation ensuring the long life and low maintenance of the sealing and bearings. Available in both helical and bevel helical gear configurations, our team can select and configure a mixer to suit your needs. 
Drives Designed and Manufactured to Worldwide Standards:
Certifications for Drives
Quality Management – ISO 9001

CSA Certified for Class 4228-01 Class I, Group C, D, Class II, Groups E, F and G

UL Certification for Motors For Use in Hazardous Locations: Class I, Group C and D; Class II Group E, F and G

USA Premium efficiency certificate of compliance (CC 092B)

Canada Premium efficiency CSA C390-10

Gear Certificate as per DIN 3990
Contact Dynamix for specific certification details on each product component – available upon request, please contact us.
GMX SERIES USES OVERSIZED TAPERED ROLLER BEARINGS
Oversized tapered roller bearings to manage overhung loads as calculated for your application and tank height. Increased capacity in either or both overhung (radial) or thrust (axial) loading ensures that premature bearing failure will not occur due to high stresses in the bearing elements. The increased bearing capacity optimizes the gearbox for mixing application.
Spread bearings optimize shaft designs

Oil-safe seal system

Auto breather regulates internal pressure and keeps contaminants out

Solid gear case housing to minimize torsion

Mount designs to suit your tank: flange, plate, other

Case-hardened, high-quality gearing (Rockwell 60 C typical / up to AGMA Class 13)

Standard sealing technologies to suit your operation and budget; double or quadruple lip seals, packing, mechanical seals to suit your application or brand requirement

Stainless steel (316) protective paint coating – USDA/H1 compliant in protective features and options for severe duty and wash-down environments
Full line of impeller options: pitch, radial, P3B radial flow and our unique Dynaflow high efficiency impeller.
Quality is assured at Dynamix. All gearboxes are manufactured and assembled based on, ISO 9001 standards. From close monitoring of incoming parts to manufacturing and assembly from gearbox component provider.
Dynamix designs this product line according to your application and process. Our chemical and mechanical engineers come from various process industries and will work to understand and develop your design requirements.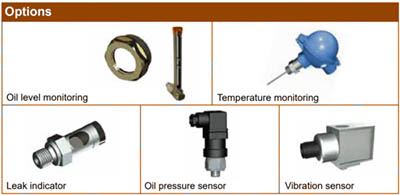 Oil leakage protection with "dry cavity" designs available to assure oil-safe operation. These are used as a redundancy to the seal at the oil-sump, and prevents oil leakage through the output flange
High efficiency design – Configured to optimize power consumption

High efficiency components – High efficiency motor and gearbox designs

Available in special alloys to suit your application

Available with special coatings and polishes to suit your application

Many more options are available with the

NMX Series
What our customers are saying:
Dynamix has been our company's choice for ordering mixers for tanks, for years. The products that we receive allow for smoother operation in our setting of a research and development lab, and are also easy to use.
We use Dynamix's clamp mount mixers in our systems. Both the product and the service are very high quality.
LOOKING FOR A DIFFERENT Industrial Mixer